Strategy Matrix Strategic Exploration Simulations are structured cases which feature partially "scored" matrices for educational applications.
Colleges/Universities which purchase multiple (>25) licenses for the Career or Student Edition of the Strategy Matrix have the Strategic Exploration Simulations available as part of their license.  Individual Facilitators can purchase the simulations for training/educational purposes.
The matrices feature partially scored rows so participants can quickly learn and experience the process.  The facilitator has a fully scored matrix for reference and demonstration purposes.  Contact us for additional information on the Strategic Exploration Simulations.
Hotels 2050
Based in part of "Five Regions of the Future," by Joel Barker and Scott Erickson, Hotels 2050 examines the impact of selected trends and innovations (from "Five Regions of the Future") plus new strategic objectives on the hotel's strategic plan.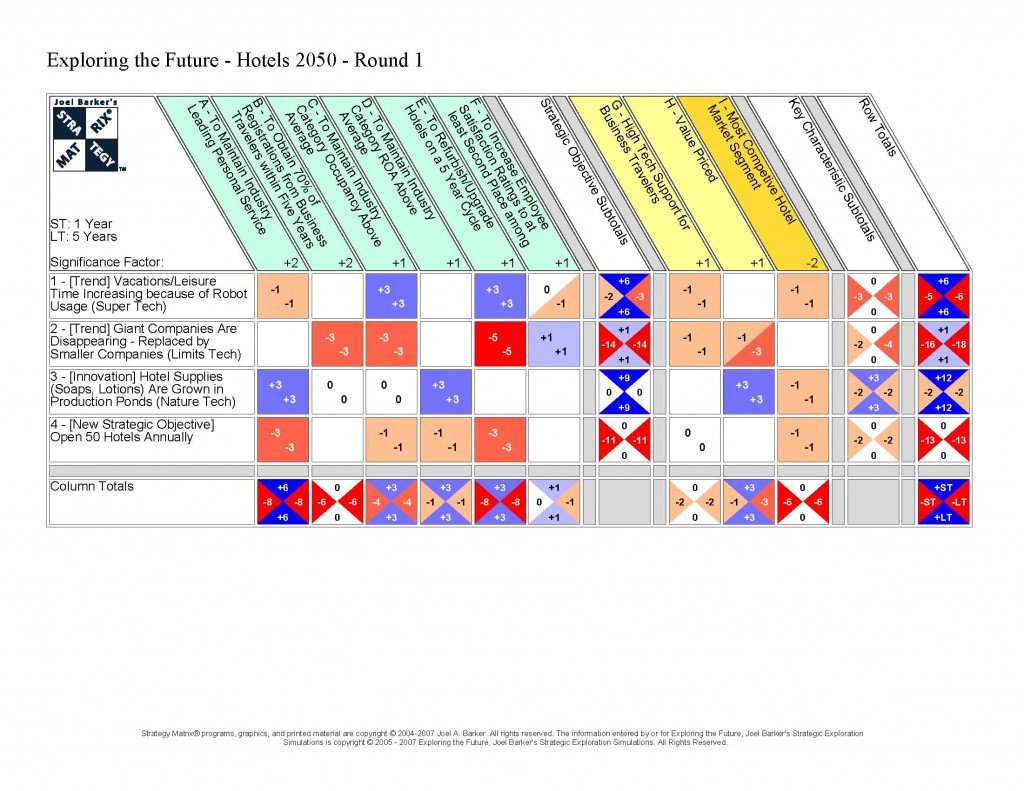 Total Quality Locomotives
Total Quality Locomotives is a Strategic Exploration Simulation based on the S.W.O.T. features of the Strategy Matrix.  Like all simulations in the series, it contains structured matrices where participants add scores to partially completed "rows."  The simulation contains background information on the organization and a complete matrix for the facilitator.